About
I am a student at CTU with passion for art, sports and software development. I've been programming since I was 12. I have finished a few personal projects and I have a experience as a software developer.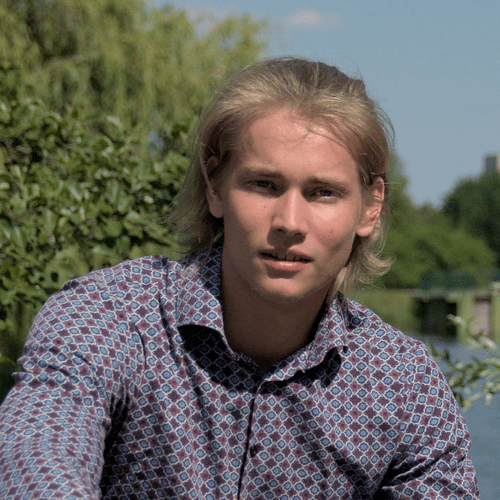 Basic info
I am a very curious person, so I like learning new things and I do it very well and fastly. I love improving myself and the world around me.
Birthday: 14 July 2002
City: Prague, Czech Republic
Achievements
Winning the SOČ competition in IT
Several YouthPasses from Erasmus+ youth exchange programmes
Courses I've accomplished
Skills
Here are my top skills in software developer, these languages and platforms are the ones I would consider as my primary with the usage of I am comfortable to develop.
Machine Learning - Tensorflow, Keras, Tesseract 80%
Web - PHP, Html, CSS, Js | CMS80%
Testing - Selenium, Robot 40%
Resume
Here is a quick summary of my past and present, you can download my Resume file in the bottom of this section.
Sumary
Ivan Anikin
Innovative and deadline-driven software developer with a year of experience developing software with a team
Education
Secondary school
2014 - 2022
Gymnázium Jaroslava Heyrovského
Bachelor's degree
2022 - now
Czech Technical University
Professional Experience
Web Development
02.2020 - 02.2021
Vidifree s.r.o.
In this company I was responsible for developing and updating the administration part user settings
I developed mainly in PHP with usage of React and JS
Programming in Html and CSS wasn't rare on that position as well, because I had to develop a user friendly interface
Web Development
05.2021 - now
Fakulta Sociálních věd - Univerzita Karlova
PHP development using Nette, Latte, Nextras orm and other platforms
Database connections - SQL, Nextras...
Python and C development
07.2022 - now
ECOTEN urban comfort
Working with 3D simulations of airflow in Python and C
Development of API's for parsing satelite images
Download resume document:
Portfolio
Here I would like to introduce you a couple of my projects
All
Machine Learning
Web
Robotics
3D
Blockchain
Business
Focus
In this section you can find my top professional and personal insterests.